Increase Workflow Efficiency With PrintTQ
When it comes to workflow efficiency, the most overlooked aspect is your company's printing habits. Did you know that you can increase workflow efficiency, save costs on printing, and start converting print-based workflows into digital ones? PrintTQ provides you with state of the art cloud capabilities and workflow reorganization to promote better printing habits and increase overall workflow efficiency. PrintTQ is your solution when it comes to optimizing your workplace to achieve digital transformation and gain a competitive edge on your competition.
TQ literally means the "trainability quotient"- We aim to train your printer with 'always ready' technology to increase cloud-based workflow efficiency. Printers today are becoming smarter and more secure in the way they proactively enhance their features by connecting to the cloud. With PrintTQ, we'll digitize your existing manual workflows in a way that automates and streamlines the process productively to increase revenue.
TALK TO A REPRESENTATIVE TODAY!
There's no risk with our free consultation, and we'll conduct our examination without disrupting your office environment. The introduction of alternatives to document workflows allows your business to continue to communicate and share ideas while your company's operations remain efficient.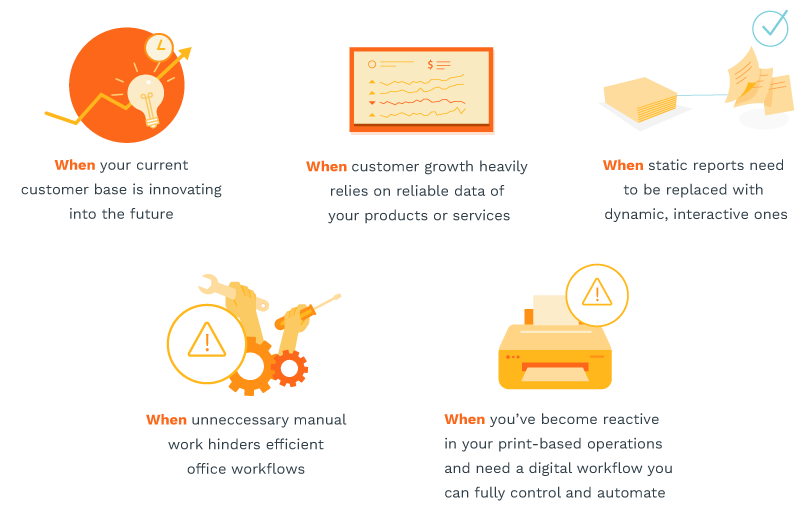 Just Power evaluates 100% of your imaging habits to streamline your document workflows.
Here's What We'll Do For You:
Analyze your workflow over a 30-day timeline
Our process is discrete and unobtrusive, with no impact to your business' productivity. We will thoroughly examine all of your printing needs and habits and implement rules-based printing and technology to help achieve an optimized state of printing in your office environment.
Reevaluate your movement of information and print patterns
We'll dig deep to get a big picture of what your company's printing habits are to uncover inefficiencies in your workflow through determining where redundancies exist.
Identify methods to improve your process and cut expenses
Inefficient technologies will be corrected, and waste factors such as duplications will be eliminated. This will help you eliminate waste and reduce expenses.
Recommend new possibilities for paperless file distribution and retention
By increasing workplace digitalization, we'll provide your company with new and secure technology that will reduce printer usage, repair inefficiencies, and reduce wastefulness within your cloud-based and digital workflows.
Make necessary adjustments as your company grows
We understand that your business is dynamic; through vigilant planning, we will help you make the necessary changes to optimize your operation. We'll have the ability to map your cloud workflows and provide an effective strategy that creates new methods to organize your office ecosystem.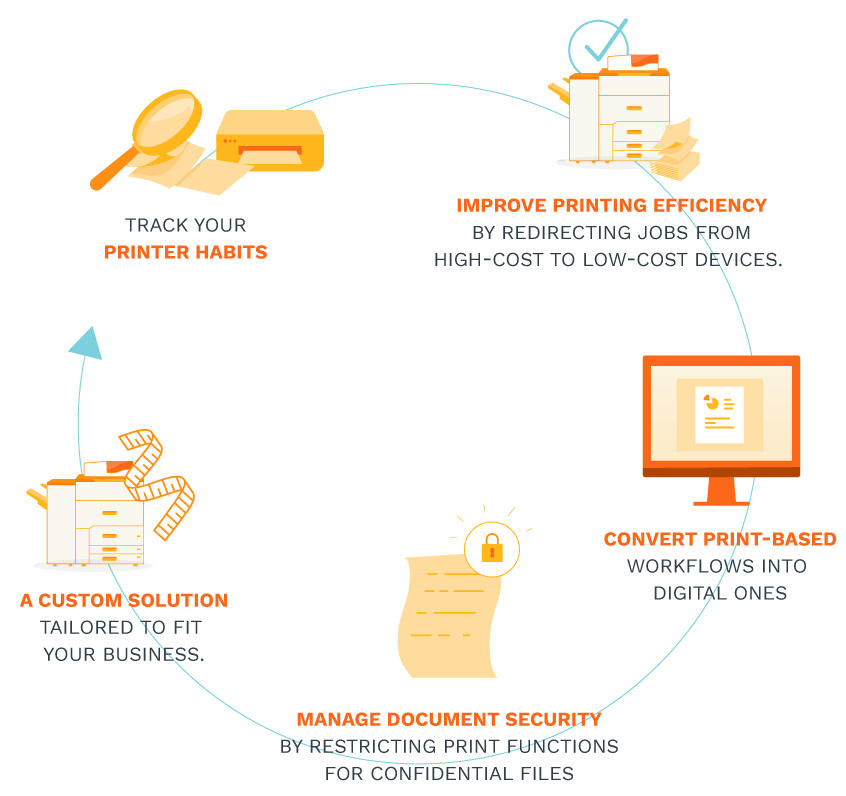 WHY TRY TQ?
Reduce Your Operating Costs to Strengthen your Bottom Line
Automate Your Client Billing Process to Increase Customer Retention
Improve Customer Service with an Efficient Printing Process